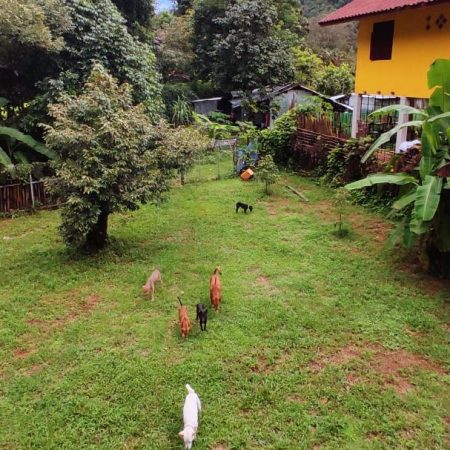 We have affordable, limited spaces available for foster dogs, and it is these adopter-funded spaces that allow us to continue to support rescue work, all over Thailand.
We offer a safe and loving environment to emergency cases, and then assist with the adoption and transportation of these lucky rescue survivors to their new homes.
Your own rescue is welcome to join the family, there is a lot of space to play and socialise, and also plenty of spaces to hide away and relax if needed. We even have a river to swim in, right alongside the house!